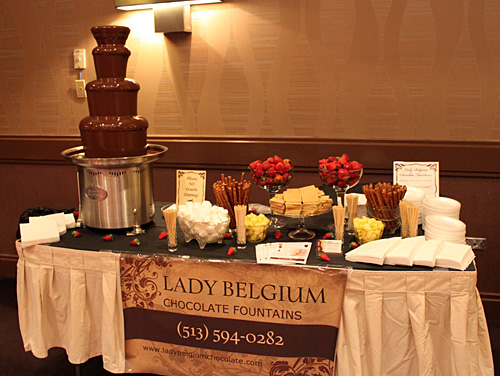 Oh, Sweet Chocolate
This is the Lady Belgium Chocolate Fountains display at the annual Oh, Sweet Chocolate event at the Crowne Plaze Hotel in Dayton.
This fun all-you-can-eat chocolate event benefits the Humane Society of Greater Dayton.
Website design and artwork © Natalie Blake, 2006-2015.
All rights reserved. No part of this website may be copied or reproduced.