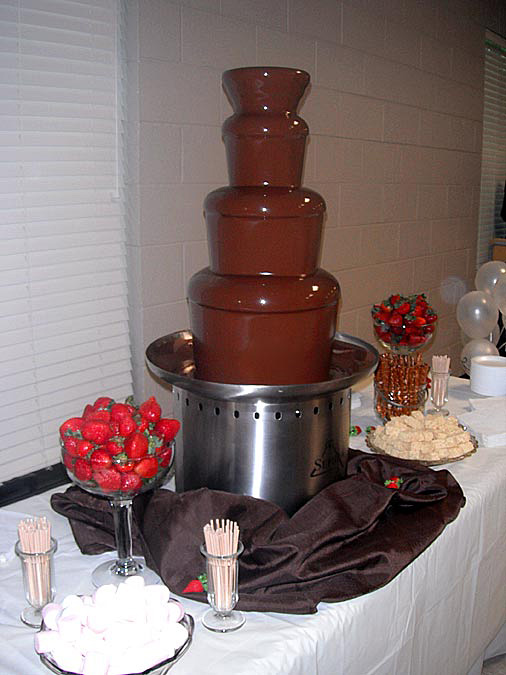 Chocolate Fountain at Wedding
Weddings are one of the most popular events for a Lady Belgium chocolate fountain.
We present the dippers in our glass dishware makes for an elegant presentation.
Website design and artwork © Natalie Blake, 2006-2015.
All rights reserved. No part of this website may be copied or reproduced.