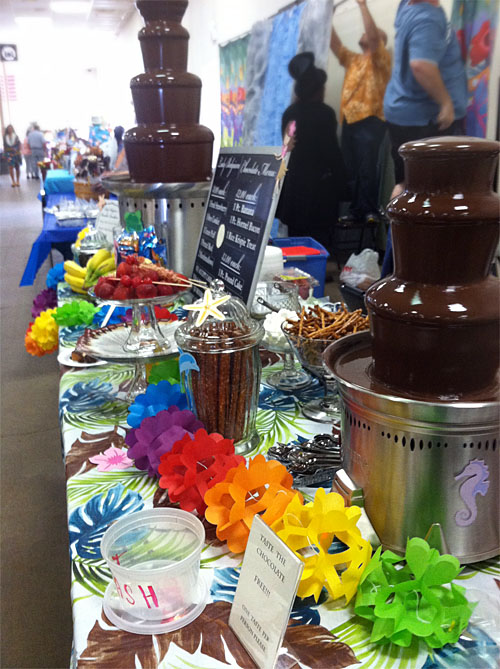 Chocolate Festival
Lady Belgium participated in a chocolate festival in Dayton with both our large and small chocolate fountains.
We went all out in the show's tropical theme and offered chocolate covered bananas, cherries, pineapple and even bacon!
Website design and artwork © Natalie Blake, 2006-2015.
All rights reserved. No part of this website may be copied or reproduced.