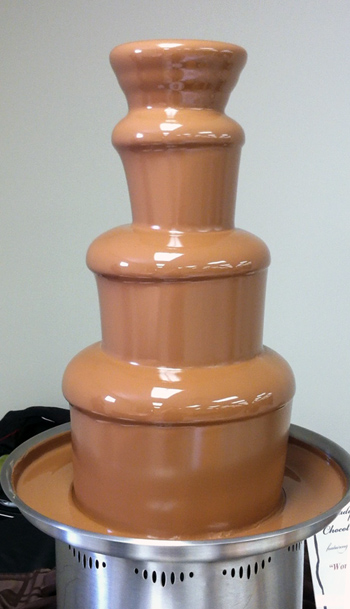 Milk Chocolate
Most of our photos show our fountains flowing with dark chocolate or our signature blend of milk and dark chocolate.
Here's a photo of the milk chocolate. It's ultra rich.
Notice the full curtain of flowing chocolate. No drips or dribbles with Lady Belgium. We never skimp on chocolate!
Website design and artwork © Natalie Blake, 2006-2015.
All rights reserved. No part of this website may be copied or reproduced.